Malibu Elopement | Robin + James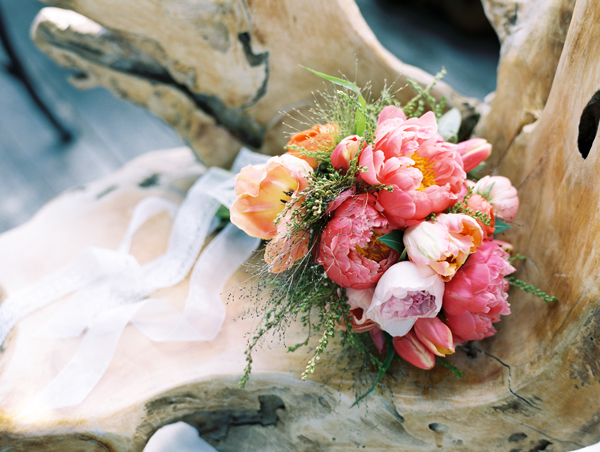 What an absolute honor it was to share in James + Robin's sweet Malibu Elopement.  These two traveled to California with their siblings and best friends to begin an epic adventure together. The entire time spent with this kind hearted, fun loving, and absolutely hysterical gang felt like a dream!  Over the course of several months, we worked with them long distance leading up to their nuptials.  Naturally, when the day arrived we were elated to meet them in person.  With incredible warmth and sincerity, they far surpassed any idea or expectation we could have even dreamed up.
With just a few close loved ones in attendance, Robin and James carefully curated the entire celebration and moved towards the day with equal thoughtfulness as that of a 100 person wedding.  Robin chose a vintage Mexican Wedding dress (which was fitting seeing they were married on Cinco de Mayo) and paired it with simple nude slip ons and a vibrant crown of peonies.  It was evident she put heart and soul into the details that mattered to her most and flowers were an obvious priority.  Altogether the bright and colorful floral crown and matching bridal bouquet, the miss matched bridesmaids bouquets, and the delicate floral pattern of Jame's tie was a gorgeous ensemble against the golden wheatgrass of Malibu hills and the grey sand shoreline of El Matador State Beach.  We adore you James + Robin.  The depth of gratitude we have for having shared in your celebration cannot be put into words.
Floral design by Julianne deSilva Jansen (aka Danielle's Mom)