joe + becca | engaged
Whether it is via email or sitting down to chat over a beer, we love to hear as couples recount their love journey.  Each is unique, so special, and serendipitous in it's own way.  When we met with Joe and Rebecca there was no question we felt drawn in by their tale of both love and longing.  At the time they met, she was from Australia and he resided here in Los Angeles….  that is the making for a good story for sure!
The best part of our job is entering into the lives of different couples and not only being able to witness their story unfold but being given the honor to tell it from our own vantage point in fun and creative ways.  These two asked us to do just that.  Giving us full creative freedom on the day of their engagement session, all four of us were in for an photo taking, memory making adventure.  Inspired from what we knew of Joe and Rebecca, their story, and their interests, we created a canvas with the locations we shot at and all the moments that took place filled it with color and life.
Today's blog post is well worth taking the time to soak it in.  We wish we could show you their entire collection so you could witness all the emotions unfold in their story, but for now some of these stand outs will do.  We asked that Joe and Rebecca share their INCREDIBLE story with our readers in hopes that you, just as Kevin and I, are touched and inspired by their masterfully crafted story.   We are in anticipation of their amazing wedding coming up this month.  I am getting flutters in my stomach just thinking about it!  We recommend starting off by viewing the cinema, you really get a sense of their energy and love for one another.  From that point on I'll let the images and this amazing couple tell their story…
"Once upon a time, in a land far, far away (a land not to be confused with Australia), a young and beautiful woman began a search for her prince… 'Ummm, okay Joe.  I don't know if I like where this is going.  How about I take over from here… '
"Our story begins in 2009 when I (Rebecca) came to Los Angeles on the first stop of my travels to see the world. I came specifically to do a Summer Internship at Mosaic LA.  Little did I know that there was something waiting for me in LA which was going to change my life.
It was my first week at Mosaic when I see this guy walks past who caught my attention (let's be honest, he is a good looking guy). I casually follow him to the next building for Mosaic's 11:15am gathering.  I work out how I can sit next to him. Of course my plan fails, when the moment I sit down he gets up to move and sit somewhere else. I shrug it off, thinking it's no big, it just wasn't meant to be. At the end of the gathering I see him again, standing across the room. I tell my self, 'here's my moment' was I going to have the courage to introduce myself or wait and hope we would meet some other day through an introduction. As I was about to let it go, I heard a voice within me say…'Don't wait…you'll regret it if you don't go right now.' I take a deep breath, turn and bee line straight to him and say, 'Hello, my name is Rebecca.'  What I love about this moment, is that if I hadn't introduced myself I may have only met him at the end of my 3 month stay and this next part of the story would've never happened …

"The moment I introduced myself, one could say the rest was history, but for our story, it was simply the beginning.


"I have to tell you that although we had many trials coming our way, I look back and know that its the hardships endured that makes our story so unique. It was this time of trials which forced us to press into and rely on each other and our faith that even though everything around us said it would be virtually impossible for us to be together, we were going to make it. Now back to the story…
Early on, we both realized that we had found something incredible.  I remember the day, only four days after I met Joe, he invited me to out Da Poetry Lounge.   I felt this warmth in my heart and God tell me…'Rebecca, I want you to love Joe and take care of him.' And even though I hadn't known him for very long, something inside told me to trust that voice.
The first trial came that following week after I met Joe.  He was about to fly off to be a groomsmen for his best friend's wedding, fly back to spend a couple days in LA, then off again for a month long holiday with his family to Arizona then Canada. When he told me about his trip, I was devasted, but again I hardly knew him.  How could I tell him not to go. Let's be honest… That's stalker stuff right there!
I had almost resided to the fact that nothing may come of 'us'.  After Joe's first day back in from his friends wedding, we hung out all day on a service project and chatted the entire time.  I remember us both being surprised at how much fun we had talking and being in each others space.  Sparks flew and that day without me knowing, Joe called Papa Smith and told him that although it seemed irrational he was going to delay his trip by a week.  What he told him was that he felt inclined to stay in LA for another week and hang with 'this Kiwi girl' he had just met.
The next week created the foundation for what we're able to stand on now.  Whether it was pulling an all nighter talking in my dorm parking lot 'till the sun came up (running the battery flat, mind you), or finding fun lookouts around LA to hang out, we spent every waking moment leaning about each other. To be honest, I think the first date sealed the deal. Guys, listen up…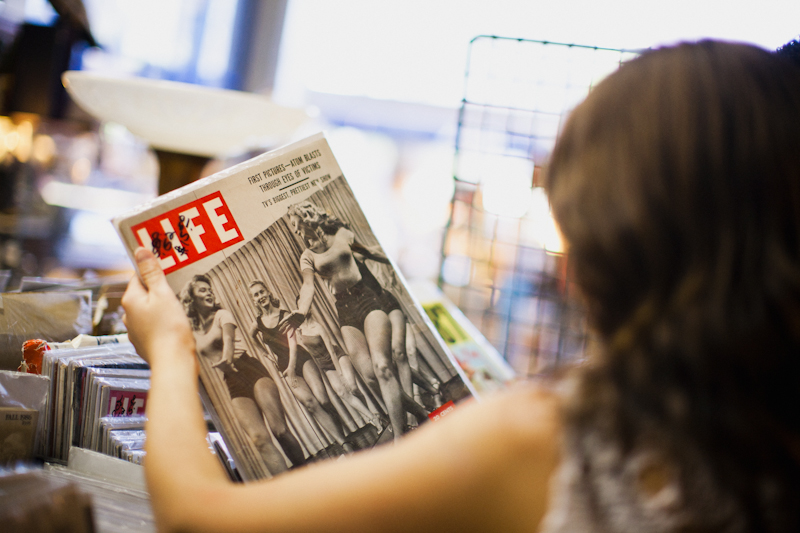 It started with dinner at the Alcove where we shared a great meal and even better conversation.  Our next stop he took me to Griffith Observatory where we stood under the stars while overlooking all of LA.  It was already the best date I'd ever been on, but apparently this was only the appetizer.  What happened next, athough seemingly minuscule, will be a moment that I will cherish and remember for the rest of my life. The whole night proved that everything about Joe is that he lives life with a sense of intentionality.  I had no idea what we were doing in downtown LA until we stopped walking and stood in front of New Zealand Natural Ice Cream in LA Live.  I couldn't help but smile and laugh as he told me he wanted me to have a 'piece of home' while I was in LA.  After such an amazing day, we both could feel that an incredible story was being written.
After an incredible 3 months of living the ultimate fairy tale, reality sunk in when the day arrived where we had to say goodbye. I was jetting off to London hoping that I would get a visa and move to LA in three months.


What we didn't know is that almost a year would pass before I was able to step back on to American land.  While we hoped for the long awaited visa, we were reserved to the 'pleasures' of a long distance Skype relationship. Ah, those were the days.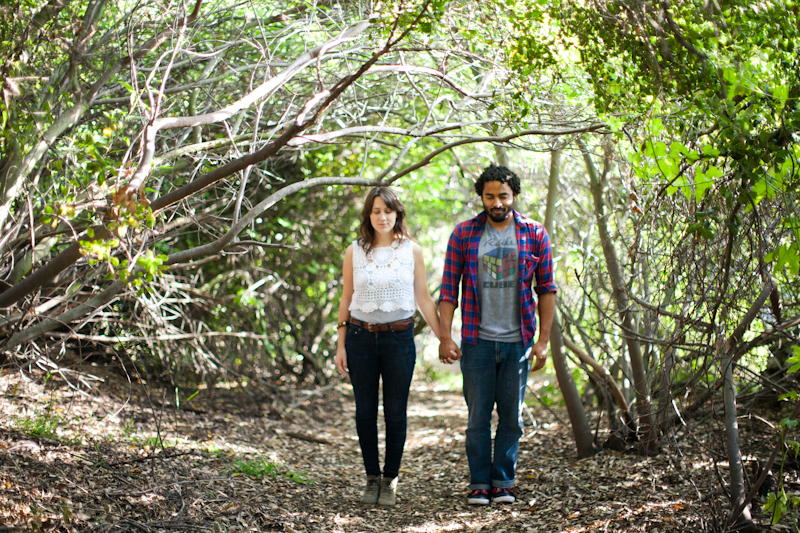 Six months into long distance, we were beginning to feel the weight of being apart and feel the frustration of roadblock after roadblock in the visa process.  From frustation with dropped Skype calls, to literally being in different time and space (you try properly connecting when it's 3am for one person and the other is just getting their day started.) Then, we witnessed an incredible act of generosity that shows what amazing friends we have.  Good friends of ours wanted to bless us with buying Joe a plane ticket to visit me in Melbourne.  Yeah, I know.  Incredible huh?
It was such a gift to see Joe and spend a couple weeks together showing him my home city, Melbourne, Australia. It also reminded us how much our love story was not just about him and I, but that a tapestry bigger than us was being created.  The momentum from this trip would carry us the final 5 months that we were apart.
We still had more than our share of disappointments.  From rejected visas, to lawyers telling us it would be impossible to obtain the visa I was applying for.  In those times, we simply relied on a vision God gave me of me walking on a path across water between two lands, and him telling me, 'Becky, I'm going to make a better path than you could have ever thought possible.  Just follow me.'
Then came the day when I received the phone call from the US Consulate telling me that I my visa had been accepted.  We were overjoyed and ironically enough, Joe had already bought a ticket to come visit me at the same time.  In what could only be described as God's divine timing, I was able to spend my last two weeks in Melbourne with Joe by my side.  We also spent a week in New Zealand, so Joe could meet my parents for the first time.
Everything worked out so perfectly as I arrived in LA on September 1st, 2010, to begin a 2 year leadership development program with Mosaic called "Protege" which just happened to also be Joe's first day beginning work for Mosaic.


The next eight months brought different challenges; mourning my sister and assimilating into the culture of LA.  But we were able to do this together and finally be a part of each other's worlds.  Joe and I took time to get to know each other again living in the same city and fortunately had the priviledge of going through pre-engagement counseling with amazing friends of ours, Steve & Cheri.  After a mixture of difficult, encouraging, and intentional conversations we realized that we were on the brink of something magical.
My birthday is in April and Joe had told me that he unfortunately had work commitments on the night of my birthday, so asked if we could instead celebrate the weekend prior.  What I thought would be a harmless, yet fun day celebrating turned out to be a day that will forever be etched in my memory. Leading up to the day, Joe told me that he had planned out an all day experience.  My only job was to sit back, relax, and enjoy being catered to. The morning began with us hiking Runyon canyon, which gives an incredible view over all of Los Angeles, stretching as far as the sea.  With LA you never know if you are going to get a view of the smog or of the city, but fortunately God blessed us with a stunning clear blue sky.  We followed the morning workout with a stop for breakfast at one of our favorite cafes. Then Joe arranged for my dear friend, Jocelyn, to take me shopping to find a dress for an upcoming wedding in May (never would I have thought that the dress I bought would be useful later that night!).


With precision similar to the CIA, (Mission: "Operation Proposal" was lead by Head Operative, Michael) just as we're walking out of the store, another good friend Nicole is pulling up to the curb.  Jocelyn takes my bags, and I go speeding off with Nicole to the next stop.  We enjoyed a great lunch together full of laughter and unending conversations.  We then hop in the car and head to Union Station for some odd reason. I'm trying to figure out what's going on when Nicole hands me a smooth stone with the word 'Mystery' written on it (we'll get to that later), as well as a train ticket to Santa Barbara.
It was a long train ride of 2.5hrs, but I think Joe knew that I would love the journey even though it was by myself. The train travels along the valleys, then for the last hour, opens up to the sea, which is absolutely stunning. I have goosebumps remembering the feeling, and me asking God,
Is this the day Joe's going propose to me??
God??
Was that a yes or no?
The whole day, I felt God all around me; in the view of the sun sparking across the water, which gave a silver glow into the horizon, or through the joy of a beautiful little 3 year old girl sitting in front of me on the train who just wanted to play and kept giggling and wouldn't let me go once we had arrived. Then to a stranger who randomly gave me a white rose. I knew that the bigger creator of this day was God himself. Once I arrived in Santa Barbara, another great friend of mine, Sueann, took me out for coffee at a cafe nearby.  Looking back at it now, I love how the whole day was crafted around the things that I love, with the people I love.
Now about those stones I mentioned before…

Since Valentines Day, Joe had being giving me different stones, which paralleled the 12 stones of remembrance God asked the Israelites to gather after the miracle at the Jordan River. After, different experiences or times together, Joe would give me a stone that represented different values of our relationship, i.e. "Stone of Remembrance, #1: LOVE"…  "Stone of Remembrance #2, PATIENCE".   So on, and so forth.
While sitting on Butterfly Beach in Santa Barbara watching the sun go down, Joe spoke about the importance of remembering how God was moving through our lives and that the stones would write the story we would tell our children.  The story of God's miracle in our lives and how He brought us together.  Then with the sun setting behind us, Joe got down on one knee and asked me to marry him.  After I thought about it for a brief second… I of course said 'YES'.
I'm so grateful to have found a man who I know is a man after God's heart and will lead me to chase after the dream God has for the both of us.  Joe is my best friend who has shown me the meaning of true love and sacrifice. We challenge each other to be better human beings and in that pursuit, bring more beauty to the world.  We are ridiculously overjoyed to begin our lives together and show the true power of love."
Music in film courtesy of Caribou "Thistles and Felt" and "Crayon"
A super special thank you to our friends at Hodgson's Antiques in South Pasadena for allowing us to stay and play a while.